Wooooooooo!!! the "Potent Product" mixtape series is back!!! DJ RATED R has teamed up with DJ WOOGIE to bring you a brand new installment to the POTENT PRODUCT brand. If you don't remember this series do yourself a favor and download this mixtape!! This is one of the hottest mixtape series post 90's era. Props to Onsmash.



PotentProduct - Intro
A Mafia - Cuffin (prod by Arab Muzik) (world premiere)
Lloyd Banks - Superstar (world premiere)
Lloyd Banks - Finish Line
50 Cent , Jadakiss , Rell - Dump
Tony Yayo - My Life The Shit
Tony Yayo - So I Dont Hurt Nobody (prod by Havoc )
Un Pacino , Yates , - Been Around The World (Philly - FarRock) (world premiere)
Un Pacino , Mumbles - Get It In
Big Twins , Ty Nitty - QB Icon (world premiere)
Havoc , Prodigy , Nyce Da Future , L.A.D - I Got The Drop (prod by Havoc)
L.A.D. - Cold World (world premiere)
Wille The Kid , Ali Vegas - Straight Shots (world premiere)
Cormega , Sadat X ,Large Pro , O.C. - Journey (world premiere)
Agallah , Dusty Roads - Stand Clear (world premiere)
Hell Rell - Im On That
Bunky S.A. , Hell Rell - Top Of The Line (world premiere)
Ransom , 40Cal , Jr Writer - BAYMH (prod by Masar) (world premiere)
Los , Vado - Money On The Wood (world premiere)
Vado - the blocks
The Jacka , Ampacino , Mistah Fab , Smiggz - Bonafide
GottiGator - My Bars Is Like(Prod by maxdollas)
Az - The Calm (prod by Statik Selektah) (world premiere)
Imam Thug - Freddy Krueger
Boogz Boogetz - Ready For The Fame (Off FRMW Mixcd)
Statik Selektah , Termanology 1982 - People are running(snippet / intro)
Termanology , Inspectah Deck - Hood On Fire (prod by Statik Selektah)

Ru Spits - I Got Em (world premiere)

A Mafia - FLying Cars (outro)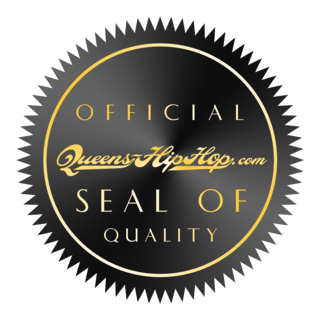 If you liked this mixtape be sure to check out the Queens-HipHop.com & DJ Rated R collaboration if you haven't already!!! Crown City Records & Willie Maze Present: ''Take Em 2 War Pt. 2: The Insurgency"
Look out for Pt. 3 COMING SOON!!!