This dude is very talented....


K. Sparks EPK
Directed by Eduardo Donoso
If a year's worth of weekly, original, straight-to-the-net songs for his online series "Manic Mondays" wasn't enough to thrust K. Sparks into the foreground, his musical resume of over 100 mixtape features, six albums, a few promotional CD's, and download counts for various projects into the 30k's has surely done just that. A Day in the Life is a fitting title for this conceptual K. Sparks album; he even completed the entire project in one day, sticking to the theme. The South Jamaica Queens artist leads listeners from the beginning to end of a typical day in his life.
A Day in the Life proves that there is still space for music that explores all aspects of an artist's identity in an intimate and emotionally supercharged way. Inventive wordplay, internal rhyming, battle raps, storytelling and eye-widening punch-lines are all signs of greatness and with this album, K. Sparks inducts himself into that hall of fame. Equally integral to the project, producer G.C. has master-crafted a backdrop for Sparks that glows with rich instrumentation, moments of jazziness and an overall vibe that comforts like the warm crackle of used vinyl.
Standout tracks include "Keep Movin," with its New York-drenched drum/bass/guitar trifecta, a smooth chorus from Julius Francis and monstrous verses from both Sparks and the infamous Sean P. A gem entitled "Watching Me" is enhanced by a harmonious chorus by Julius Francis, and the head-turning lyrics of rapper Chris Young. Meanwhile, Sparks unloads battle rhymes full of potent patterns and an entire verse of food-related metaphors. The chemistry between Sparks and G.C. shines on the final track, "Let Me Fly." Sparks rides G.C.'s soulful, ambient beat as he unravels the myths and misconceptions of his rise to greatness. Hearing an emcee spill his soul like this is a rare and beautiful thing indeed.
Available on iTunes, Amazon.com and all digital retailers March 2, 2010 on HiPNOTT Records.
More about K. Sparks --
http://hipnottrecords.com/artists/k-sparks
More about G.C. --
http://hipnottrecords.com/artists/gc
EPK Video Link:
http://www.youtube.com/watch?v=sYfK4u2vCs8
HQ EPK Video Link:
http://vimeo.com/9128192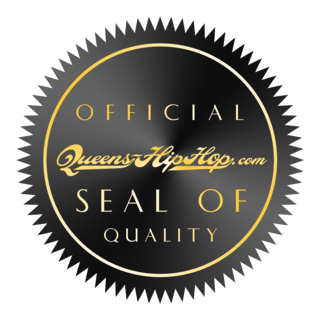 Previously
http://www.queens-hiphop.com/2009/08/download-k-sparks-angelous-queens-vs.html