The Official Listening Party for TL a/k/a Top A Da Lyne TONITE at CLUB LOUNGE 87 in Manhattan... located on Delancey Street at the corner of Broome Street.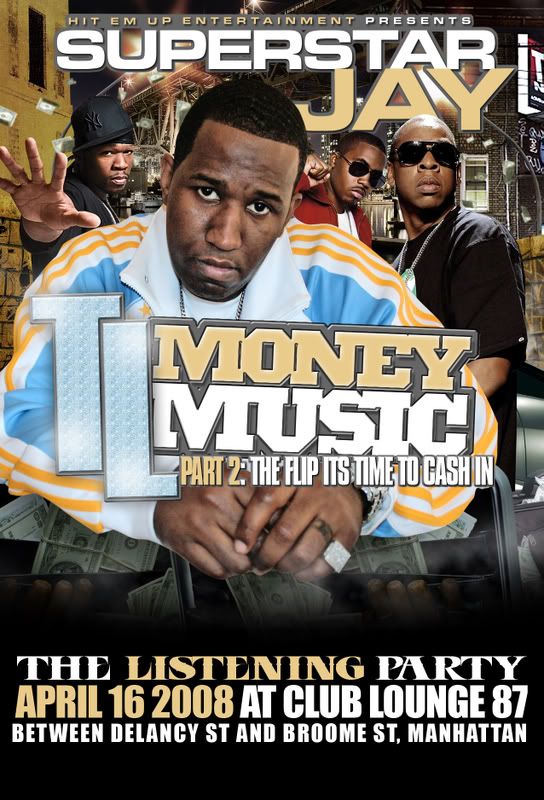 CLICK FLYER TO ENLARGE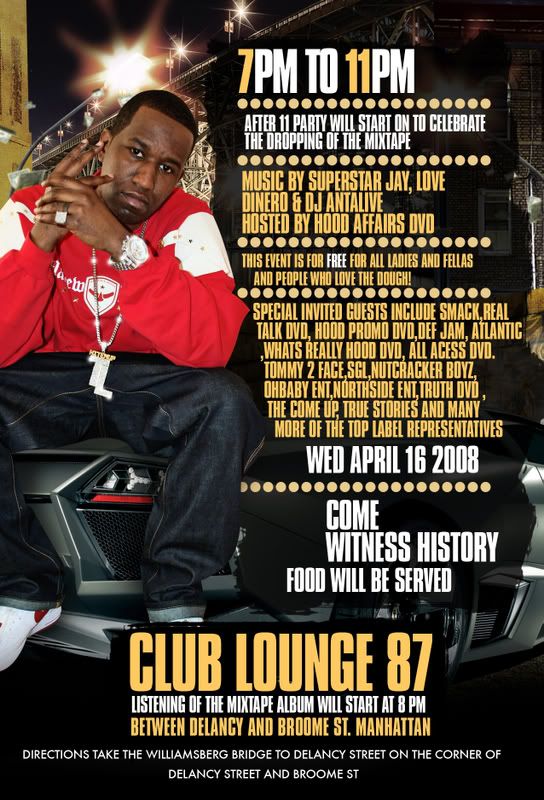 Ready for hip hop's next big superstar?
Well look no further than Southside Jamaica's own, Top Of Da Lyne a/k/a TL. Hailing from Queens' notorious 40 Projects, he is known by many as 'Southside's Favorite' however most industry insiders are labeling him as the artist who can finally bring the east coast back to where it truly belongs. Fellow Queens native 50 Cent has even recognized TL in his music fully knowing the power he possesses with his vivid street tales and a charismatic flow that is similar to none.
With the likes of high profile producers such as Red Sypda and Rockwilder and artists like Jim Jones and Pusha T of The Clipse saying he is next up as well as Jay-Z's own A&R Lenny S. cosigning him, TL is truly destined for greatness. With music that brings chills to your body, all DJ's should give this artist a chance. Jay-Z himself has even admitted to the fact that TL can give him a run for his money!
After turning down a $1 million dollar deal with a signing bonus of a Ferrari by Irv Gotti, TL confidently admits "It just wasn't the right time". Not known to be featured on many mixtapes, TL is currently making his mark on street DVDs such as Hood Affairs and Smack as well as various Superstar Jay projects.
All supporters as well as the non-believers are cordially invited to attend the official listening party on Wednesday April 16, 2008 at Club Lounge 87 in Manhattan to witness history being made with the release of TL's highly anticipated mixtape hosted by Superstar Jay entitled Money Music Part II: The Flip (It's Time To Cash In). Doors open at 7pm and the listening session begins promptly at 8pm.
A strong industry presence will be in the building so whether you are an artist, DJ, DVD director or just a fan of hip hop, be sure to bring your networking game!