"Gotham City Chase Scene" from the Solillaquists of Sound's second album, 'No More Heroes'. This video is a prequel to the clip "Marvel" released earlier this year.

Following on the heels of the grippingly stark clip for "Marvel," Solillaquists of Sound return with a video for "Gotham City Chase Scene." The second in their trilogy of videos from their 2009 album No More Heroes (Anti-/Epitaph) and once again directed by producer/visionary X:144, "Gotham City Chase Scene" lives up to its name, featuring a squad of agents in hot pursuit of the SoS members.

Shot on a zero dollar budget in the heat of Orlando's summer (temperatures during the shoot went as high as 100 degrees!), "Gotham" proved to be a true community effort; the video features the talents of local Parkour group Team Zoic (http://teamzoic.com), as well as appearances by prominent members of the city's art and music scenes. The Solilla crew wound up shooting enough footage for a short movie during their grueling shooting schedule.

The end result is a compelling, action-packed clip that demands multiple viewings, and acts as a revealing prequel to the "Marvel" clip. Stay tuned for the third installment in Solilla's video trilogy...

video edited, directed & cinematography by X:144 (Maged Khalil Ragab) on NO budget.. not one penny!

more info & lyrics at solilla.com.
CREDITS

Assitant Director: Danny Bruno
Producer: DiViNCi
Camera Operator: X:!44
Written by X:144, DiVINCi, & Sean Kantrowitz
Chase Stunt Coordination: Andy "Blue" Taylor
Lighting: Edward Jensen & Edson Florez
Extra help all around from Chris "SolillaChris" Carravallah, Aldo Luna & Ana Mayeline Miñoso

CAST:
Swamburger
Alexandrah
DiViNCi
Tonya Combs
Jeff Mike
J Krawls

AGENTS:
Jason "Tempermental" Denton
Barnard Fleurima
Jason "DJ J Storm" Storman
Michael "Alias the @ikt" Lebron
Andy "Blue" Taylor
Candido Rodriguez
Cody 'Fish' Skirmont
Beast Man
Buddy Israel
Grant David
Shawn Williams
Jose Perez
Mark Stowell
Ronald Antonio
Michael Mitchell
Paul Ford
Jon Ditty
Craig "Scooby" Ellis Raboteau
Chris "Tobar" Rodriguez
Michael "Mikey Hex" Hankins
Jim Brothers
Michael Ross Cunningham
Josh Lazar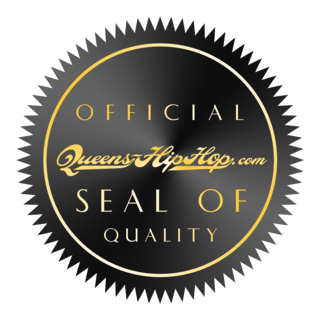 Previously...
(Artist Spotlight/Video) Solillaquists of Sound - "Marvel"