The Land Where Stars Are Born....
The Infamous Queens-HipHop.com Rating System

A QUEENS RATING = CLASSIC


A BROOKLYN RATING = CERTIFIED STREET BANGER - NO OTHER BORO KEEPS IT MORE THORO....


A BRONX RATING = SOLID - THEY SAY THIS IS WHERE IT ALL STARTED...THE FOUNDATION.

A MANHATTAN RATING = NEEDS WORK - THE CITY THAT NEVER SLEEPS. IT TAKES ALOT TO GET NOTICED OUT HERE & YOU'RE JUST A CANDLE IN THE SUN...


A STATEN ISLAND RATING = CITY DUMP MATERIAL - ONCE HOME TO THE "FRESH KILLS LANDFILL", THIS IS WHERE WE SEND YOUR CDS & DEMOS IF YOUR SH!T IS WACK.


Tuesday, August 16, 2011
(Video) GODFATHER PT. 3 (Infamous Mobb) 2011 Interview
G.O.D. Part III from Infamous Mobb / Interview. MEDICINE MAN COMING SOON.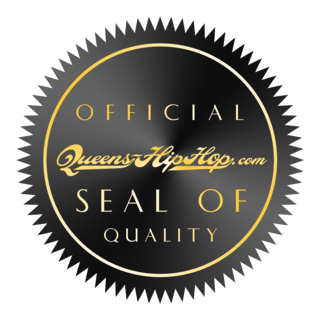 Previously...
(Cypher Commission) Queensbridge cypher on 12th st. featuring Godfather Pt. 3 (IM3) [Video]
(Video) GODFATHER PT. 3 (Infamous Mobb) - ''SMOKERS PARADISE''
(Video) LIVE FROM QB WITH: Ty Nitty , Grand Wiz, G3 , Uptown & Vinny Thunn
(Video) INFAMOUS MOBB RECORDING SESSION (NEW IM3 ALBUM COMING SOON)
(Video) BIG TWINS - ''What's Going On'' Trailer + In Studio Footage
(Video) GODFATHER PT. 3 (Infamous Mobb) Interview [FiLMED By @KROOK600 ]
Featured Release
"Nuclear Winter represents many things. It represents dark times in our lives, it represents the state of NY hip hop & how I feel about it, & it represents my blueprint on how I think the music should be done going forward into the future. This is my manifesto to all the people that doubted me & the kryptonite to all selfishness. It's a journey from darkness into light, & from bondage & the huge amounts of weight on our shoulders to breaking free and regaining our freedom. Nuclear Winter we're coming to take shine....." - Willie Maze
The Generals consist of emcees Willie Maze & Dime.
Released 17 July 2012 Art & Direction: Willie Maze
For Booking & Info Contact: Williemaze@gmail.com
All Songs Recorded & Mixed by SPKilla Muzik
Cover Artwork: Miami Kaos
The Land Where Stars Are Born....