Source:
Complex.com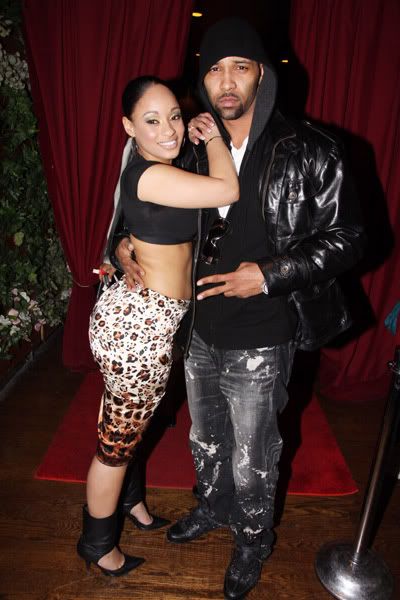 Complex:
So, dealing with the relationship stuff…
Tahiry:
Get to the juicy stuff…
Complex:
You know Joe said the break-up is none of anyone's business, etc. Were there multiple reasons or was there one big blowout?
Tahiry:
Multiple reasons. He said it was nobody's business? That's what he said? 'Cause he said so much. I don't even know. At the end, he just lashed out all out of control.
Complex:
What was the biggest deal-breaker for you?
Tahiry:
I just feel like…I'm never going to speak bad about Joey. I love him. Five years. It was a long time. We were just growing apart. We were not in the same zip codes. I just didn't feel like after five years we were building that foundation together. For a long time it was, "Joe, Joe, Tahiry, Tahiry." When it was beneficial, it was Joe and Tahiry. But you know after five years, you're supposed to feel like you're building something. I didn't feel like we were building anything.
Read The Whole Interview Here
Behind the scenes of Tahiry's photo shoot w/ Complex Magazine